Adapt Change Grow
In the years and centuries to come, they will speak about this virus. How we individually and collectively dealt with the threat, the fear, the panic, the loss, the adjustment. We are all making history.
In the past week our brain was looking for a pattern match to what is happening currently. It couldn't find one. Most of us have never experienced anything like this before. So you felt under threat, panic and fear. That is the most normal reaction to a threat to your survival and those you love.
One week on, and we already have established new patterns in our minds. We know the shops will not run out of food. We know we must keep 2 meters of a distance (about six and a half foot for those of you my age – I had to look it up – new learning there). We know we have a government who are working hard to help us. We know we are all in this together. There is connectedness. We know both in business and personally we must adapt, change and grow. We can get through this together. We are creating new ways of coping. We are establishing new patterns in our mind.
You can help by staying calm. You cannot be stressed and relaxed at the same time. It is not possible. If you are stressed and wired up, your immune system is compromised. Your job is to STAY CALM, STAY SAFE, STAY CONNECTED. Our brains will do everything they can to keep us alive. Our survival instincts switch on in the most amazing ways.
You can focus on tummy breathing. You can limit your listening to news once a day. You can have your shopping delivered. You can use the phone to stay connected. You can use your laptop for video calls some other type of media to keep in touch with love ones. You can practice social distance (no matter how hard it is approximately 6 and a half foot!). You can use this time to think creatively about how you can change your business model and/or your life.
We have seen so many acts of kindness in the past week. You are more resilient than you think you are. You have an amazing powerful sub conscious mind that can be used to help you right now. I am reminded of that quote "this too shall pass". Perhaps even reciting that to yourself is setting up a pattern in your mind of focusing on what is positive even in these challenging times.
What have you done in the past week to stay safe? How have you helped others stay safe? How can you ramp that up this week?
We have all experienced our safety and connection being threatened, but, we can stay safe, practice staying safe, we can stay connected and our brain will build new patterns of coping, new strategies to rebuild our business and personal lives in a new way. We can adapt, change and grow.
#fear#panic#anxiety#loss#history#brain#pattern#coping#stressed#relaxed#immunesysten#stayconnected#focus#focus#news#socialdistance#creatively#businessmodel#actsofkindness#subconscious#positive`3challengingtimes#business#personallife#inthistogether#
What's the Story
Stay up to date with my take on the world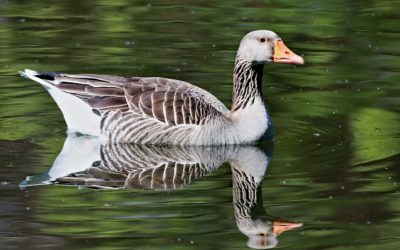 When I was out walking my hair flapped like one of those dogs with long ears. I lasted five months. Then drastic measures had to be taken.
read more
Let's Connect
Vestibulum ante nisl, euismod eu augue id, rhoncus pharetra urna. Mauris sit amet mi sed dolor luctus suscipit vel non enim.
Visit Me
2nd Floor,
Raheny Shopping Centre,
Raheny, Dublin 5,
D05 CX74