A long long time ago, the glimmerman lit the gas lights in the streets when it got dark. He lit his lights so people could see, so they could find their way through the darkness.
As we potentially move out of lockdown, we have the opportunity to see life from a different perspective. A glimmer of hope as we await the next step for our country.
The past months have asked so much from us. Now we prepare to go back to work in whatever new form that might be. The sunny days have eased the pain of lockdown.
The sun still shone. The rivers still flowed. The birds still sang, in fact they sang more.
What positive changes, and I mean real, honest changes do you want when you return to work?
Some people have already decided that working from home suits them. Others just can't wait to get back to the office. While some want the balance of the two. Business owners are putting strategies in place to help them hold onto their businesses. It's time to support local, re-build our country, recycle what we can from the past, make it better and use new energies to sustain us. Our mental health and wellbeing should be regarded as the most cherished possession we have. That is what will fuel us. Values from old can be harnessed and reawakened, sharpened and re-used.
As most of us move closer to online working, what positive changes do you want to make?
Setting goals for yourself is really important. Have you decided yet that the stress you used to experience is not worth it? The endless rushing, the "have to" or "musts". We have a real opportunity here to open our eyes and start afresh. What can you plan to change? How can you adapt, change and grow.
The way forward is baby steps. Step by step along the way making that difference for ourselves and each other. Together we can do this. Your mental health and wellbeing is key to unlocking your coping mechanisms.
There is a glimmer of hope. A light in the darkness. There are new learnings. New beginnings. New chapters in all of our lives. Starting afresh with a new attitude for life. A zest to learn the lessons of 2020 so we can really see with 2020 vision a new Ireland. An Ireland that is kinder to each other. An Ireland that supports the home market. An Ireland that is grateful to be healthy. An attitude in Ireland that is like the glimmerman, a beacon of light in the darkness.
Let's stay well and stay safe.
If I can help you or someone you know, my contact details are here on my site.
What's the Story
Stay up to date with my take on the world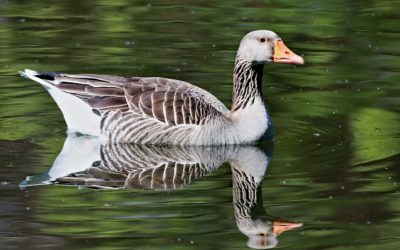 When I was out walking my hair flapped like one of those dogs with long ears. I lasted five months. Then drastic measures had to be taken.
read more
Let's Connect
Having studied, hypnotherapy, psychotherapy, CBT, NLP, Coaching and Brain Working Recursive therapy, I am in awe at how you can help a client back from the brink. The work you put in will give you hope. Hope for a future you can work towards. Take the first step today!
Visit Me
2nd Floor,
Raheny Shopping Centre,
Raheny, Dublin 5,
D05 CX74